President's message
|

From the president to investors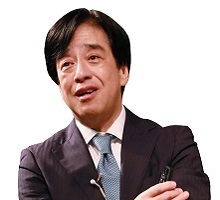 I would like to express my sincere gratitude for your ongoing support of the PC DEPOT Group. Please find below a summary of our business results for the year ended March 31, 2019.
Summary of our business results for the year ended March 31, 2019
The PC DEPOT Group's guiding principles are that "We exist for our customers," "Individual growth is Company growth," and "Our growth contributes to society." Our basic management policies are (1) to provide products and services that satisfy as many customers as possible; (2) backed by a vision of what it means to be a professional that provides all kinds of solution services, to respect the ideas of self-development and meritocracy, and (3) to become an indispensable company that produces results recognized by society and that contributes to local communities. Based on these basic principles, we are mainly engaged in supporting users of the Internet devices such as PCs, smartphones and tablets and our premium members of the monthly subscription service called Premium Membership. Such support efforts include creating demand through proposing well-designed IT solution services and providing products in combination with services and environment on a continual basis. The Group's consolidated net sales for the year ended March 31, 2019 were 40,447 million yen (down 7.2 percent year-on-year). Operating income was 2,579 million yen (down 13.5 percent year-on-year) and ordinary income was 2,685 million yen (down 12.8 percent year-on-year). Net profit attributable to parent company shareholders was 1,553 million yen (down 20.7 percent year-on-year).
During the fiscal year under review, we launched a new scheme of teams—each of which is composed of three staff members including consultants and engineers—dedicated to supporting premium members so that they rely on us for their future digital life, in addition to receiving existing support services to solve their problems. These team members worked on providing premium members with well-designed proposals for their future digital life. Such proposals include data migration from the existing PCs they are currently using to new ones, transfer of telephone directories from their previous smartphones to new ones, seamless shifts to smartphones with inexpensive SIM cards, which enables deliberate use and replacement of devices in their digital life. They also include those for the future of their digital devices at home from a comprehensive perspective such as effective use of their old computers and smart devices that are in their home but no longer used. Through providing such proposals, we have endeavored making our premium members' digital lives active on an ongoing basis. The team members offered proposals through face-to-face communication with premium members so that they can rely on us not only for resolving problems that they and their family members currently face but also for designing plans for their future digital lives. We have also focused on increasing premium members through various approaches, including providing support services to new customers such as instructions on usage and initial settings in order to eliminate beginners' worries and resolving inconveniences and difficulties customers experience with smart devices that they bought at competitors' stores or on the Internet through free-of-charge consultation. Through these initiatives, we offered premium members well-designed proposals regarding their future digital life and support services and created demand.
Forecast for the year ending March 31, 2020
Although the Japanese economy is expected to continue its moderate recovery, there are still uncertain factors such as how the global economy and foreign exchange rates could go. Even in such conditions, PCs, smartphones, tablets and other IoT device markets will likely develop and grow steadily. In terms of customer demand, an increasing number of customers will seek solutions closely tailored to their daily life such as using their smart devices to make their lives more convenient and to find value for their own life. We are now witnessing a trend of consumption called Koto-Shohi or "experience-oriented consumption," which means that people pursue higher value-in-use delivered through the purchase, use and utilization of products and services. This trend will definitely work in favor of the PC DEPOT Group. We believe that expectations for new value and demand creation, such as cashless payments, Society 5.0, STEM education, eSports, sharing of travel experiences and memories, effective use of assets that remain unused, and new ways on how to learn and communicate with others, will continue to grow.
The PC DEPOT Group will strengthen the provision of our services with a focus on our premium members. Through face-to-face communication with them, our talented staff members—with a wealth of skills, knowledge and experience—will create future values more closely tailored to the daily life of premium members and people connected with them. In particular, we will focus our efforts on offering solutions that contribute to the ways of learning including STEM education for younger generations and create value that transcends satisfaction with physical and/or monetary aspects, such as realizing communication regardless of age group, aimed at significantly improving our customers' future life.
The Group's consolidated business forecasts for the year ending March 31, 2020 are net sales of 41,000 million yen, operating income of 2,600 million yen, ordinary income of 2,700 million yen and net income belonging to the parent company shareholders of 1,780 million yen. To improve corporate value in the medium term, the Group aims to achieve a ratio of ordinary income to sales of 10% and an ROE (return of equity) of 15% or more.
Basic approach for ensuring the sustainable growth and longevity of PC DEPOT business
In May 2018, PC DEPOT presented to all our stakeholders the basic approach for ensuring the sustainable growth and longevity of its business. Underpinned by the approach, with the value identified therein in mind, we will proceed with our pursuit of creating long-term value during the year ending March 31, 2020. The aim of our management strategy is for our business to be productive in creating long-time value, to contribute proactively and continuously to stakeholders and local communities, and to be an organization that recognizes our mission and the meaning of our existence in society, which is an organization based on people. We view these responsibilities as important elements for growing and continuing our business. We will continue pursuing stable store management and achieve higher corporate value. To provide more quality services to not only premium members but also their families and those connected with them, we will endeavor achieving better quality of responses to our customers, i.e., fine-tuned face-to-face communication with each of our customers and premium members, and strengthening employee training and development, quality and governance. To this end, as we did for the previous year, we will continue to spend more time and costs for developing and training our existing staff members to enhance their consultation ability to propose better plans, and provide them with more thinking drills and other training opportunities to learn education and work styles and contribution to society in a society with AI and robots. These efforts will lead to more proactive face-to-face communication. This way, we will make a unified effort to share these principles. We will continue shifting our keys of growth strategy from quantity and efficiency to high-quality value creation and productivity increases. We are evolving from just helping our customers resolving their problems to creating demand through well-designed proposals so that our premium members can rely on us for their better future.
We will design sustainable management so that we will be a sustainable, socially meaningful company with shared ethics and morality that brings future prospects to all our stakeholders.
We will proceed with our shift from quantity to quality, from material richness to richness of the heart, and from current value to creating future value. We will continue communicating with our stakeholders, deepening our communication and aiming to achieve sustainable growth. We look forward to the continued support as we make further progress in our efforts.
June, 2019
Takahisa Nojima
President and Chief Executive Officer